Kavita Nayar
Kavita Nayar is acknowledged for her contributions in the field of visual art. Kavita is an eminent artist of international repute. She has held successful exhibitions in various parts of the world and has been the recipient of several grants and scholarships in recognition of her work. Kavita is also a visiting faculty for Fine Arts and has been a source of inspiration and mentor for many a young artists.
Pawan Nayar
Pawan Nayar is an accountant by profession and has been working for National Thermal Power Corpn (Public sector undertaking, Govt of India) since 1978. He has worked in the areas of Concurrence, audit and accounts. Even though he has a finance background, Pawan has been deeply attached and involved with the world of visual and performing arts and has always encouraged youngsters to pursue it with dedication.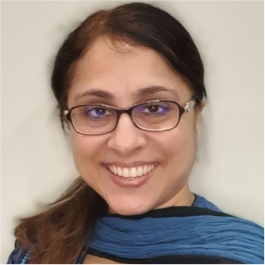 Divya Krishnan
Divya is a finance and investment banking professional who graduated from IIM Ahmedabad and went on to become the youngest ever Chief Investment Officer at one of India's largest mutual funds, SBI Mutual Fund. She went on to advise a number of non-profits and NGOs and is now visiting faculty at Ashoka University. She has been associated with, and supported Kala Sakshi from its inception.