Chetnaa - Professional Artist
Born in New Delhi, Chetnaa completed her Master's degree in Painting from the College of Art in New Delhi. She has been a part of many exhibitions in India and around the world. The artist has received AIFACS, All India Drawing Award; Emerging Artist of the Year by Glenfiddich and Best College Art Award; Special mention Award, SCZCC, Nagpur and was a Kala Sakshi scholar for the year 2010. And since 2010, she has been an integral part of the Kala Sakshi Memorial Trust managing and facilitating its yearly scholarships and mentoring workshops. . The trust is close to her heart and she strongly believes in its ethos and is passionately dedicated to it.
Manmeet K. Walia- Art Professional
Manmeet K. Walia completed her Masters in English Literature before studying Curation and Art Writing at Central Saint Martins, London and Sotheby's Institute of Art. Having experienced more than five years in Journalism working with elite magazines and newspapers, Manmeet transitioned to become an Art Professional in 2016. Manmeet dons multiple hats at Kala Sakshi Memorial Trust, including Curating and Programming. Being deeply involved with Kala Sakshi, she endeavours to make an ecosystem that connects and promotes emerging artists amongst Young Collectors, making Art more Accessible. Hence, working in sync with the organisation, she continues promoting artists through various projects in her professional trajectory.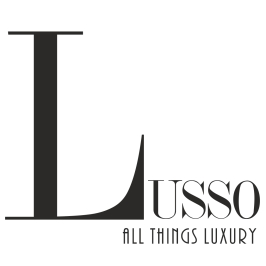 Disha Batra & Team Lusso
Spearheaded by Disha Batra, Lusso is responsible for the marketing and branding of Kala Sakshi in the Digital platform. They are a team of young and talented graphic designers, social media managers, and marketing professionals who have the same goal and mission as of the organisation. They all work together towards empowering Kala Sakshi to have more reach and visibility. Their endeavour is to create new dimensions of success with their expertise.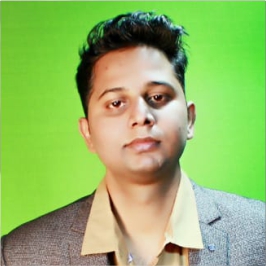 Nikhil Singh- Marketing expert
Nikhil Singh is a young entrepreneur, marketing professional and technocrat from Delhi. He is the Founder of Arnika Fortune India Nidhi Ltd, Trustee of Sai Seva Sansthan Trust, and also a Co-Founder of Abacus Media (a leading marketing agency to support and promote young entrepreneurs, business owners, and celebrities from Sports, Bollywood, TV, Politics etc.) Nikhil and his team help in marketing and branding of Kala Sakshi Memorial Trust in the Print medium, and endeavours to promote the trust as a foremost helping platform for the young artists.
Divya Bhargava - Sales Analyst
Working in a Corporate with a passion for art, Divya is an MBA with 15+ yrs of experience in Business Development with renowned companies like Vodafone, Tata Tele and Affle. Her profession keeps her driven, and Art keeps her inspired and close to nature. She took a career break few years ago to learn the basics of art from an inspirational artist and a great mentor Kavita Nayar (Trustee Kala Sakshi Memorial Trust) and since then it's been a pleasure to be part of the Foundation - Kala Sakshi Memorial Trust.
Aditi Aggarwal
Research Scholar (College of Art, Delhi), Professional Artist, Alumini Kala Sakshi Memorial Trust
Megha Madan
Research Scholar (College of Art, Delhi), Professional Artist, Alumini Kala Sakshi Memorial Trust.
Namrita Sharma
Research Scholar (Indian Institute of Technology, Guwahati).